Devon City (4)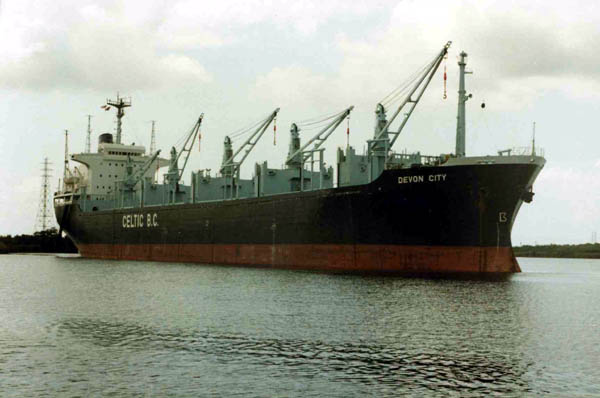 At anchor Port Arthur, Neeches River. July 1982.

Photo copyright © Mike Cox.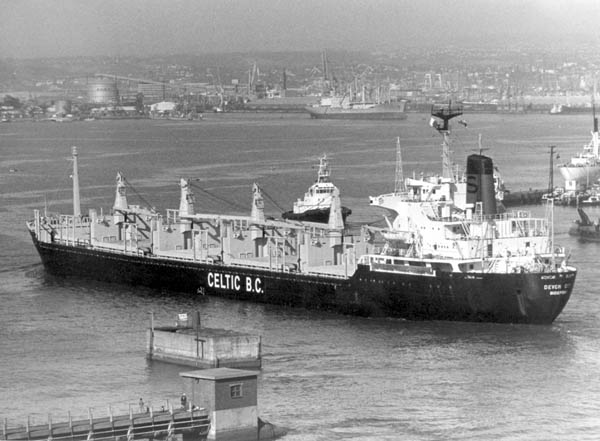 Devon City. Can you identify the port.

Photo copyright © Reardon Smith Ships.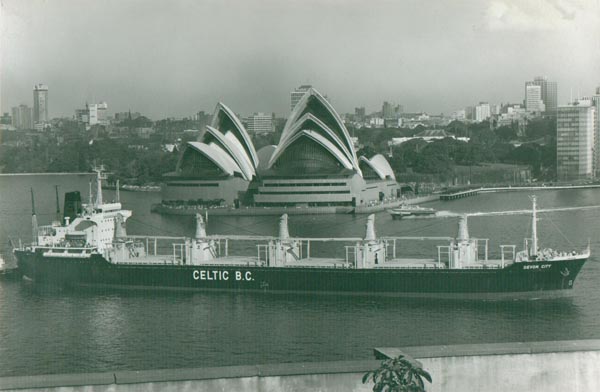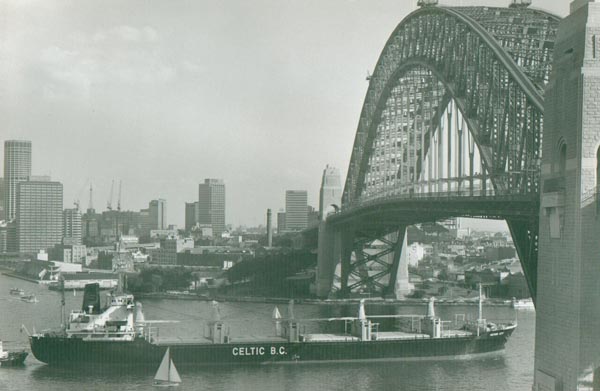 These two photos were taken when I was Master in 1976. Seem to remember that we ended up berthed just past the Harbour Bridge at Walsh Bay, during a stevedores' strike for quite a few days. Keith Fulker. Both photos copyright © Keith Fulker.
---
Devon City. Page [1] [2] [3] [4] [5] [6] [7] [8] [9] [10] [11]
Memories from RSL staff. Page No. [1]