King and Queen City Data
These two vessels with 4 cylinder Doxford engines and built in 1950 at Doxford's Pallion yard. They were the first two ships built for Reardon Smith post war. They were unusual at the time because all the accomodation was midships.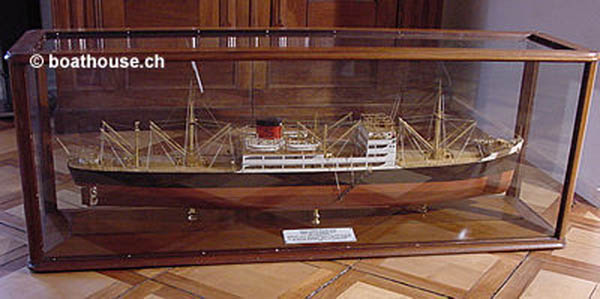 Above is a model of the King City which was sold at auction when the company ceased trading in 1985.
It was found at the Royal Naval College, Bearwood, Berkshire where it had been on loan from the family. It was bought for £10,000 by a woman who lived in Switzerland.