Vernon City
Built in 1929, by Gray of Sunderland for Reardon Smith Line Ltd. 4748 Gr.Tons 122.1 m LBP: 16.6 m beam.
Torpedoed on 28th June 1943 by U-172, in 4.30S/27.20W whilst on passage from the Tyne to Montivideo with coke and coal. See details of loss in the Memory pages.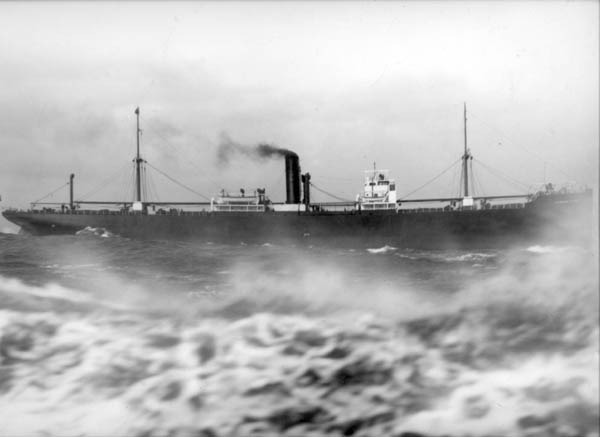 Vernon City on Trials North Sea December 1929.

---
Vernon City. Page [1] [2]
Memories from RSL staff. Page No. [1] [2] [3] [4]