King City (3)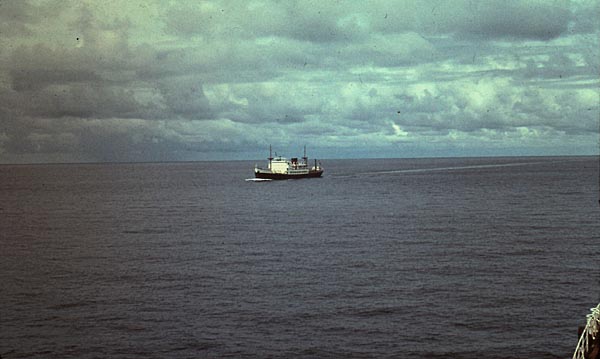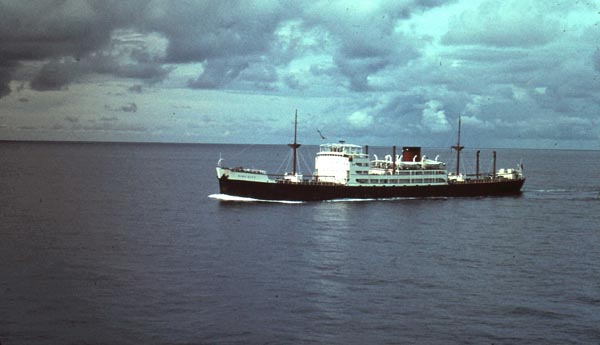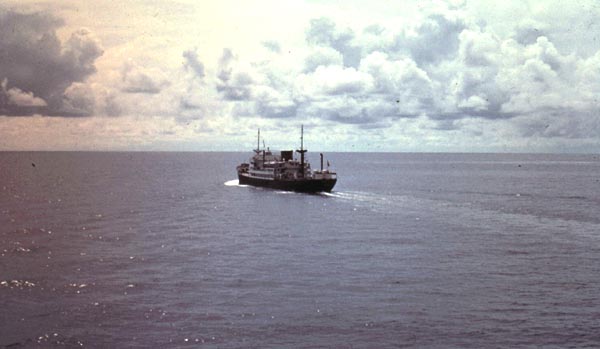 King City photographed from a passing ship January 1964.

All photos above © copyright Alastair Jack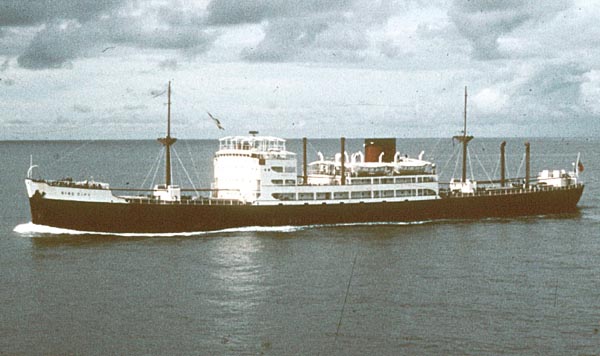 This photo was sent in by Dick Gibbons and was taken from the Cardiff City at position 11N57E which is off the East coast of Africa. It would seem to have been taken the same time as those above.

Copyright © Dick Gibbons.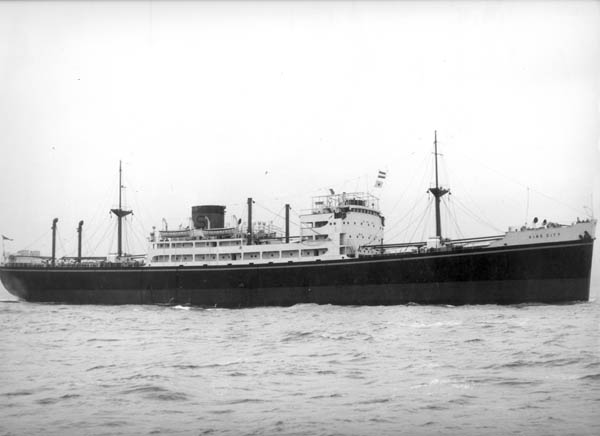 The King city on handover trials on 18th December 1950. It clearly shows the flag signals I commented about, and also shows clearly the respect band for the death of Sir Willie Reardon Smith, who had died on 24th November. It would be somewhat unique to be actually delivered with the the band painted on it: no doubt Sir Willie attended the launch. Mike Jones.
---
King City. Page [1] [2] [3] [4]
Memories from RSL staff. Page No. [1] [2] [3]