King City (3)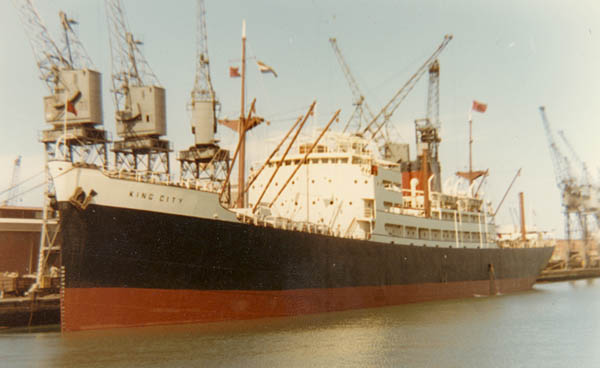 King City alongside at Liverpool 1966.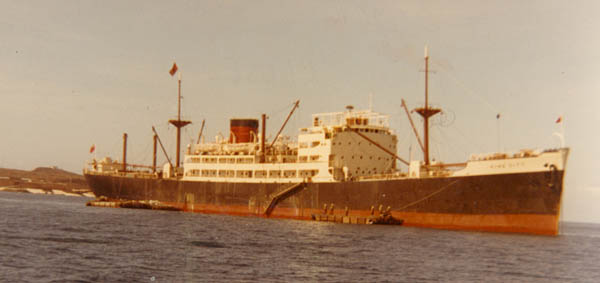 Place and date unknown. Any ideas?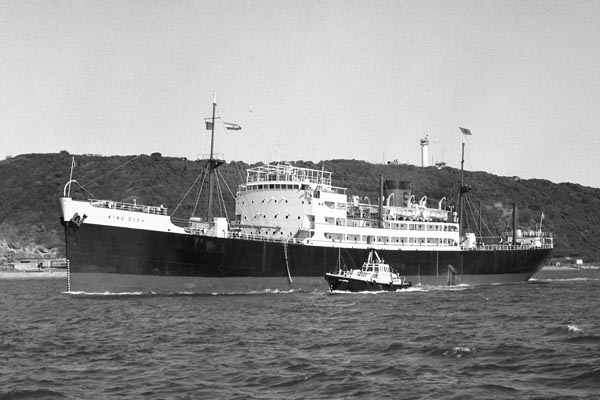 King City sailing Durban 1st May 1966.

From collection of Malcolm Cranfield Copyright © David Shackleton.

This photo of the King City was taken sometime during her 16 years in the fleet, between 1950 and 1966. Obviously under way, she has hoisted "H" flag, indicating a pilot aboard, and also displays the two letter hoist "JI" which asks "Are you aground?" Maybe a story there somewhere, that perhaps someone who sailed on her may recall?
---
King City. Page [1] [2] [3] [4]
Memories from RSL staff. Page No. [1] [2] [3]