Yarborough
Built in 1900 by Gray of West Hartlepool, 3077gt, LBP 98.9m, Beam 14.4m. Her service speed was 8 knots.
1900
Built for Hull Steamship Co. Ltd.
1910
The Glasgow Navigation Co.
1918
Letricheux Line of Swansea.
1918
Cornborough Steamship Co.
1924
St Just Steamship Co and still registered in Swansea.
1924
Saisho Maru. Saijiro Yamamoto of Japan.
1929
Saisho Maru. Sho Yamamoto.
1933
Bansai Maru. Kusakabe Kissen KK.
1945
Sank 17 March after hitting a mine whilst approaching Shanghai.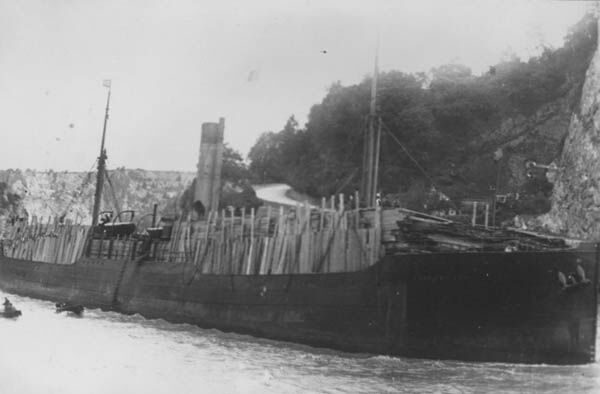 Yarbourgh in the River Avon on the way to Bristol.

---
Yarbourgh. Page [1]