Queen City (2) - page 2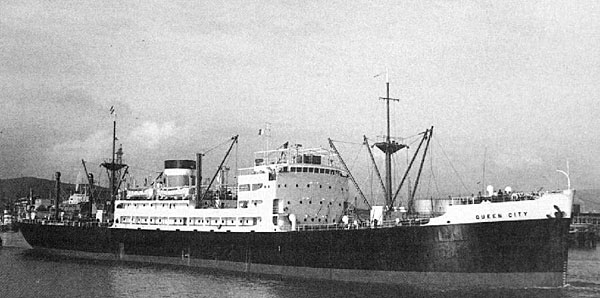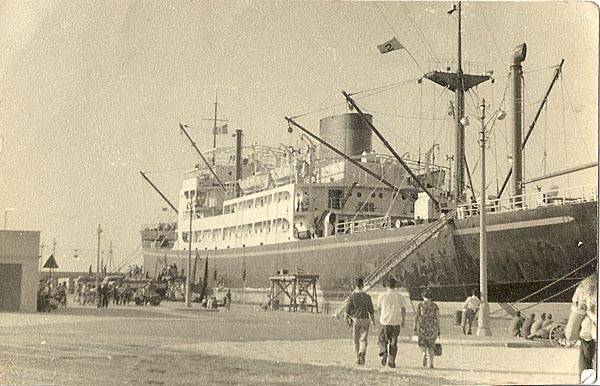 Queen City at Barletta, Italy June 1961. Copyright © Ralph Woodward.
Interesting to note the topside "respect" band, in memory of the Chairman, Douglas Reardon Smith, who died in 1961. MikeJones. Posted on forum 4 August 2010.
As a 2nd year apprentice on 'Queen City' at the time, I recall the Mate, 'Dan' John debating with us what sort of 'tail' should be painted at each end of the blue band on each side. I think the blue paint had to be specally ordered and it was our main job to apply it with chalk lines etc while in Barletta. The overall result looked pretty good.
Ralph Woodward.
Posted on forum 5 August 2010.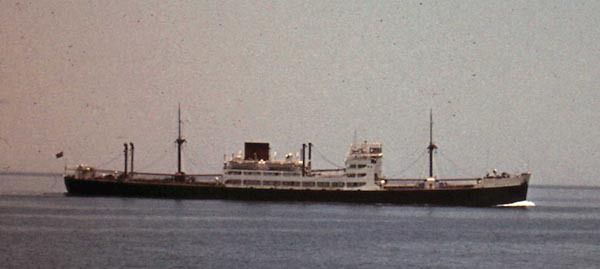 Queen City August 1965. Possibly taken when it was passing another company ship.


Copyright ©Alastair Jack.



---
Queen City. Page [1] [2] [3] [4] [5] [6]
Memories from RSL staff. Page No. [1] [2] [3]