Orient City (3)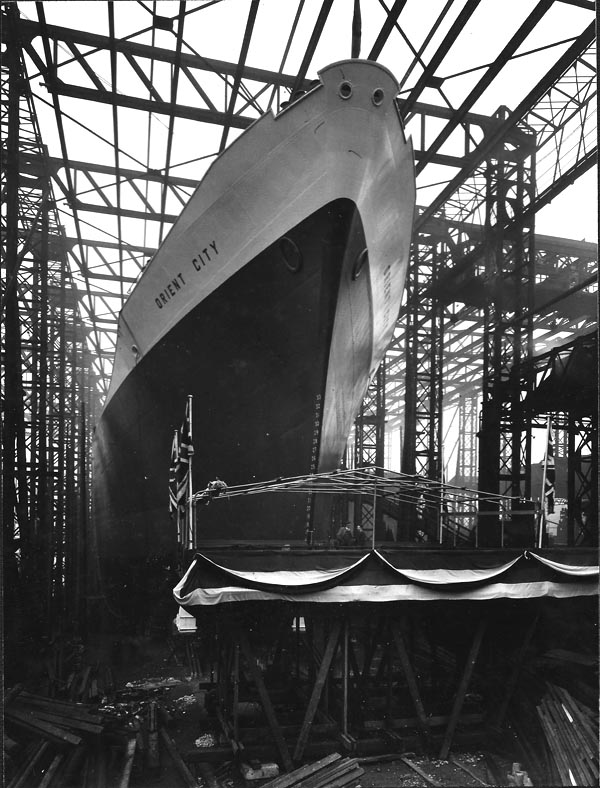 Orient City ready for launching 17th November 1959.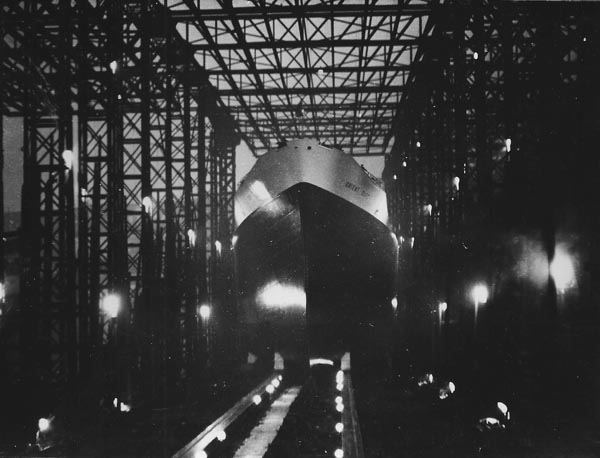 Orient City at night just before launching.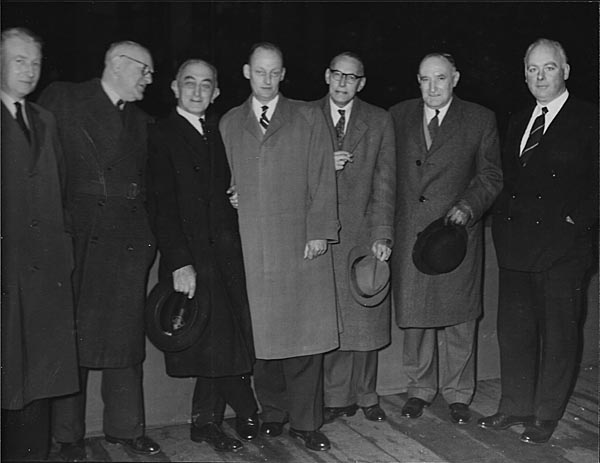 Part of launch party. L to R: Willy Speight (Electrical Supt.), Robert Smith (Engineer Supt.), Tom Watson (Technical Director), Jack Lemon (Marine Supt.), S T R Randall (Director), Steve Randall (Financial director), Unknown.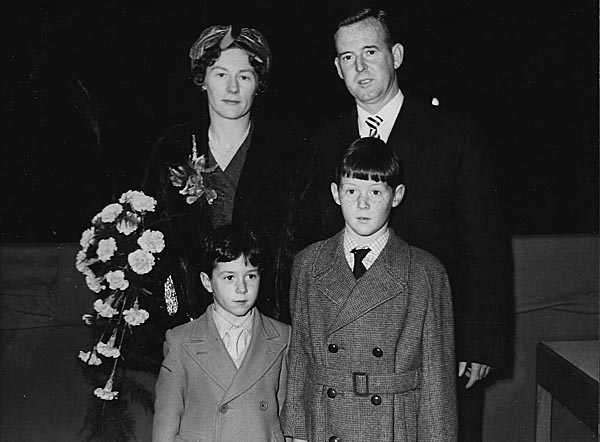 The lady who launched the Orient City at Doxford's shipyard. We believe this to be Anthony Reardon Smith and his family.


All photos from the collection of the late Alec Osborne. Copyright © Reardon Smith Ships.
---
Orient City. Page [1] [2] [3] [4] [5] [6] [7]
Memories from RSL staff. Page No. [1] [2] [3] [4] [5]