Indian City (3)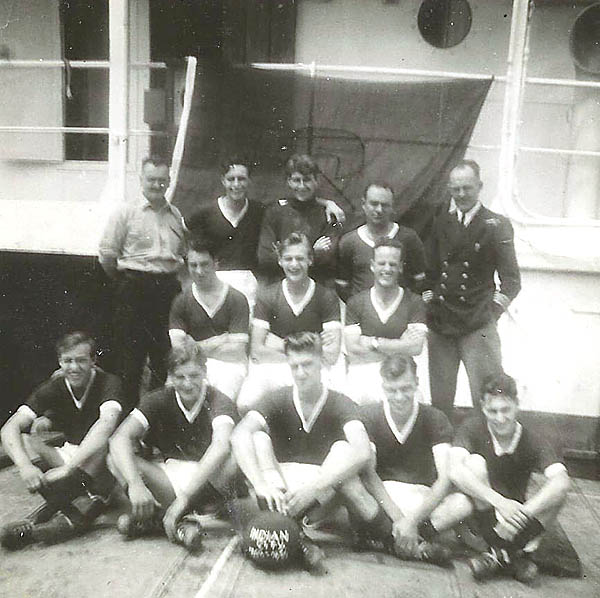 Indian City football team in 1950 with Frank Griffiths C/E Back row far left and Capt Todd Sloan Back row far right.
L to R Back row: Jack Wright AB, Taffy OS, Tom Eddy AB.
L to R Middle row: Rocky OS, Apprentice, Mike Thomas 3/O.
L to R Front row: Deck Boy, Deck Boy, Johnny Gill J/E, Donald Jack 2/O Jinny Jackson 4/E.

Photo from the collection of the late Alec Osborne. Copyright © Reardon Smith Ships.
---
Indian City. Page [1] [2] [3] [4]
Memories from RSL staff. Page No. [1]