Victoria City (2)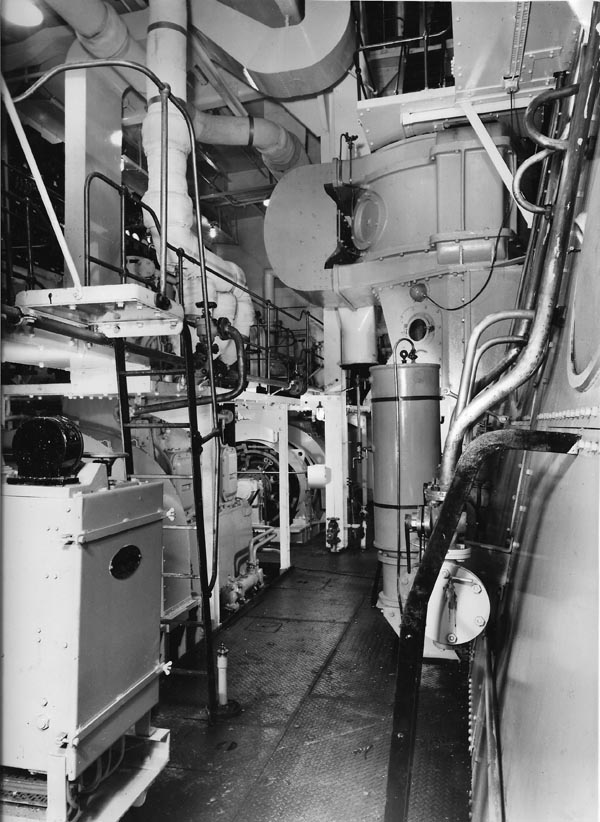 Looking aft along back of main engine. Generator gauge board in foreground.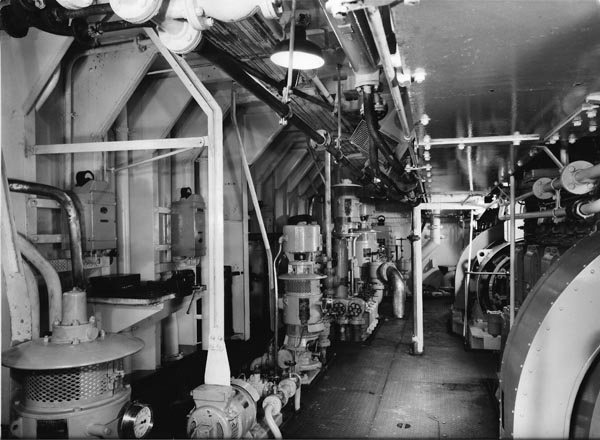 View showing outboard side of generators, and generator jacket water, stand-by lubricating oil and sea water pumps.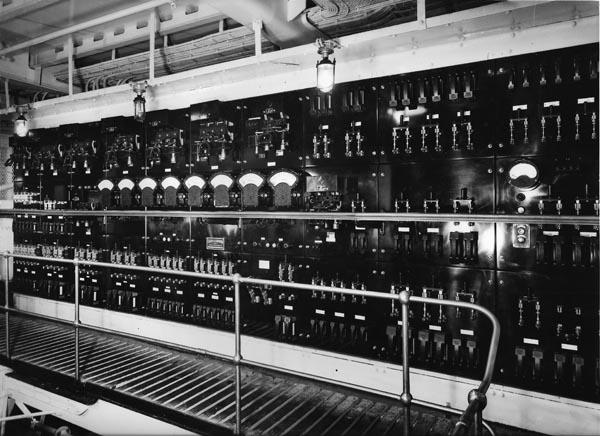 Switchboard, situated in port forward corner at engine room flat level.


Photos from the collection of the late Alec Osborne. Copyright © Reardon Smith Ships.
---
Victoria City. Page [1] [2] [3] [4] [5] [6] [7] [8]
Memories from RSL staff. Page No. [1] [2] [3]