Vancouver City (2)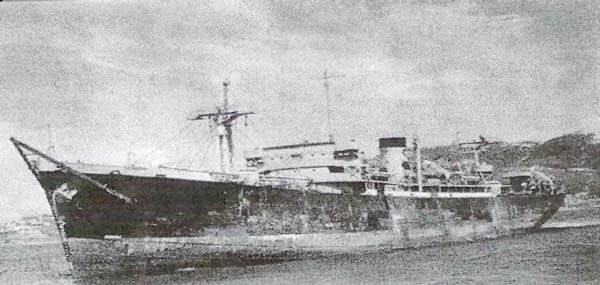 M.V.Vancouver City at Aukland, NZ., January 1946. Paravane frame, gun mountings and rafts still in place.

Copyright © Oliver Lindsay.
The week that followed the declaration of VJ day was spent storing the vessel for the forthcoming commercial voyage and the removal of the AMD booms with nets and the return of thr light machine guns to the MD base at Liverpool. The ship had been fixed to load a full cargo of bagged barley at the ports of Portland, Oregon and Vancouver B.C. for New Zealand.
Voyage details: Liverpool in ballast via Panama Canal to Portland Oregon and Vancouver B.C. bagged barley for Littledon, Timaru, and Dunedin.
Christmas day 1946 at Dunedin. Time charter (Shaw Savill) Dunedin, Timaru, Wellington, Aukland, and Sydney NSW, general cargo for Aden, Port Said and Alexandria. End of time charter.
Ballast to Casablanca for phosphate to Manchester. Arrived Manchester 14.04.1946 (my 21st birthday). Oliver Lindsay.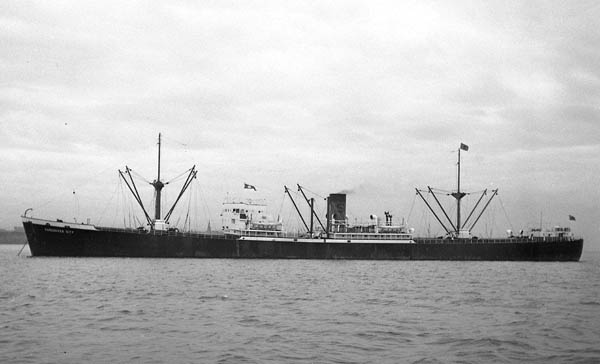 Vancouver City at anchor in the Mersey April 1956.

Copyright © George Wilson.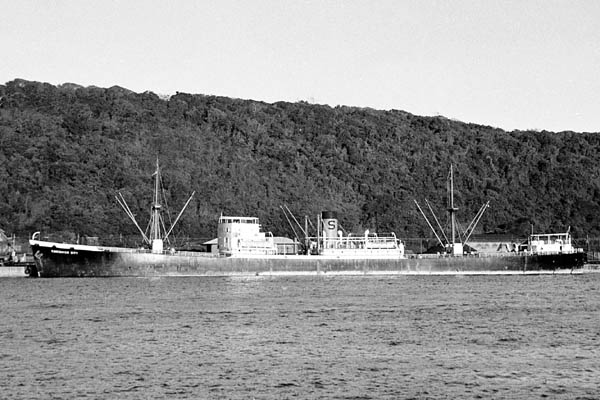 Vancouver City.

Copyright © Chris Howell.
---
Vancouver City. Page [1] [2]
Memories from RSL staff. Page No. [1] [2]