Leeds City (1)
Built in 1908 by Ropner of Stockton as Leeds City for Instow Steamship Co Ltd., Cardiff. Trunkdeck Hull
4298 gt: LBP 108.2m: Beam 15.5m: Service speed 10.0kt.
1908
Leeds City, Instow Steamship Co. Ltd., Cardiff.
1915
Leeds City, Bradford Steamship Co.Ltd., Cardiff.
1918
Leeds City, St.Just Steamship Co.Ltd., Cardiff .
1918
Torpedoed and sunk by U-86 in the vicinity of Skulmartin Light vessel on passage from Portland, Maine to Manchester with a cargo of grain on 6th May.

Note:- The Company's second ship to be built, was originally laid down as the City of Leeds. However, by the time of her launch, the decision was taken to change the naming format to avoid confusion with other shipping companies: viz Bristol City Line and the Ellerman group.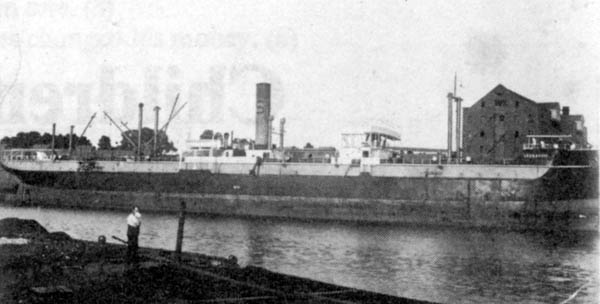 Leeds City 1908 - 1918.
---
Leeds City. Page [1]