Josefa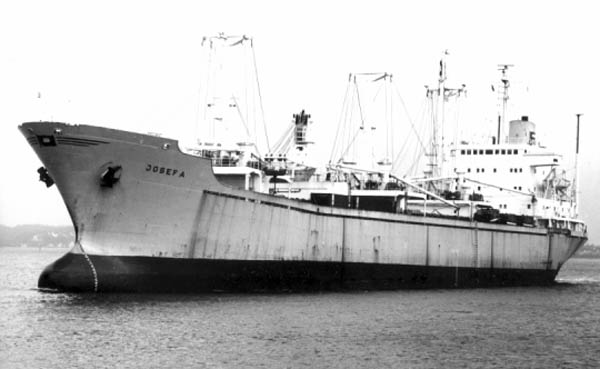 Josefa.

From the collection of Mike Jones.
Alongside in Tampico October 1982. Capt R. I. Crawford can be seen on the bridge wing.

Officer list October 1982. Captain: R. I. Crawford, C/O: T. A. Price, 2/O: G. P. Eyles, 3/O: P. A. Vaughan, R/O: R. W. McInnes, C/E: D. Harrison, 2/E: D. A. Roberts, 3/E: K. R. Warner, 4/E: C. K. Lee, W. E.Wilkins,  Elec: D. J. C. Harnett, C/S: J. A. Patrick.
---
Josefa. Page [1] [2] [3]
Memories from RSL staff. Page No. [1] [2]

Click on any image for a larger image.