Elena
Hussong's Cantina, Ensenada. 1978
Laura Godding (2/O's wife), Ian Stutt (C/O), Stan Whitmore R/O.
Manzanillo 1978. Boat trip to Las-Hadas. On the left photo is Laura and Phil Godding. In the boat is Philip and Laura Godding, Ian Stutt, and Alan Fox.

Above photos © Ian Stutt.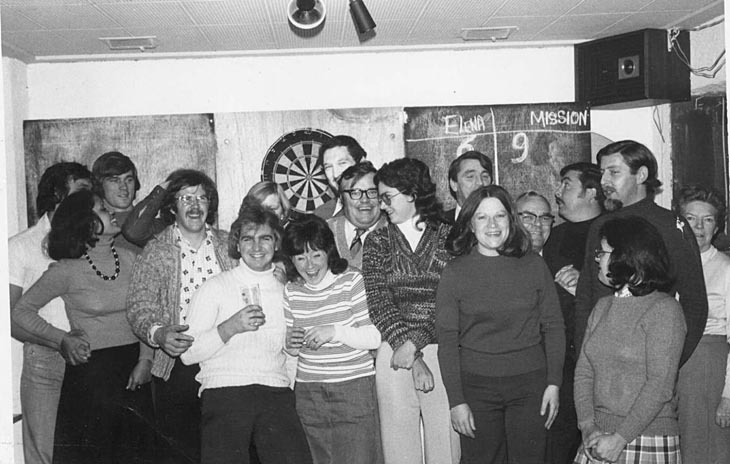 Elena Darts evening in Kobe (Oct 76 - Mar 77). From left: Mike 2/O (hidden) and Zena Seaman, Chris Kelly 3/O ?4th Eng, ? J/E, Mrs Hampton, David Edge behind Ken Hampton Elec. The remainder are Kobe mission staff and local expats. As I recall it was a regular event to play darts in the Kobe mission. Unfortunately the score says we lost that evening. This is a copy of the photograph used for the house magazine.
---
Elena. Page [1] [2] [3] [4] [5] [6]
Memories from RSL staff. Page No. [1]