Zillertal, Hamburg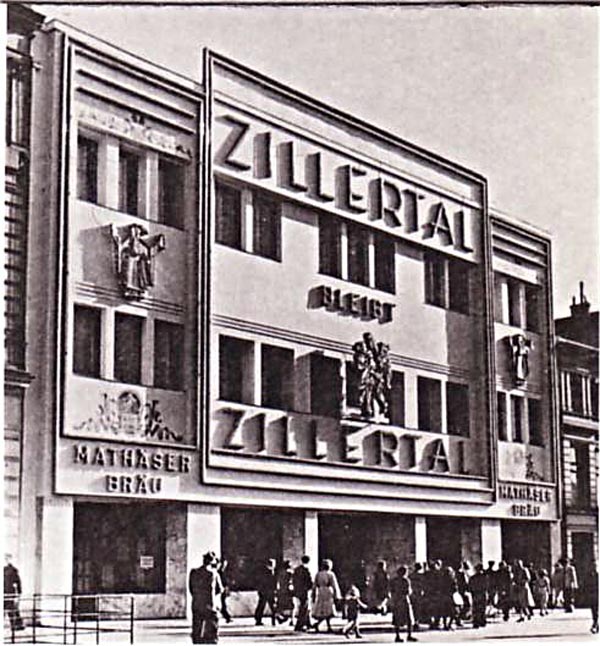 The Zillertal beerhouse in Hamburg was a very popular place for ship's officers and their wives.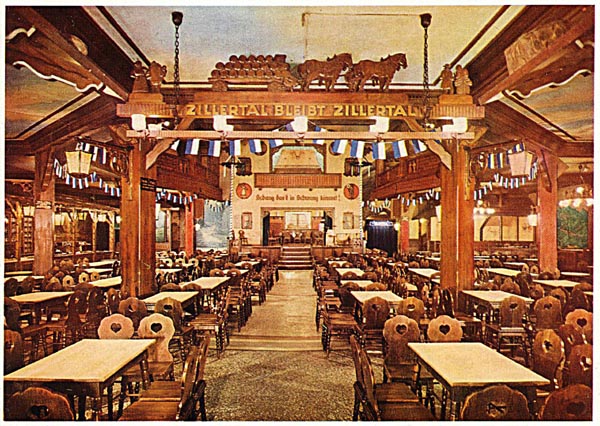 In 1958/59 many Reardon Smith ships drydocked just across the river and access could be made by a ferry boat or via the tunnel. The King City, Queen City, and the New Westminster City drydocked there and were the first ships converted from diesel to heavy oil. I was third engineer but had experience of heavy oil burning and Alpha Laval purifiers when serving my apprenticeship in the power station in Jersey and I stood by all three ships whilst they were in Hamburg. I then sailed on the New Westminster City. Eric Poingdestre.

Both photos coyright © Dick Gibbons.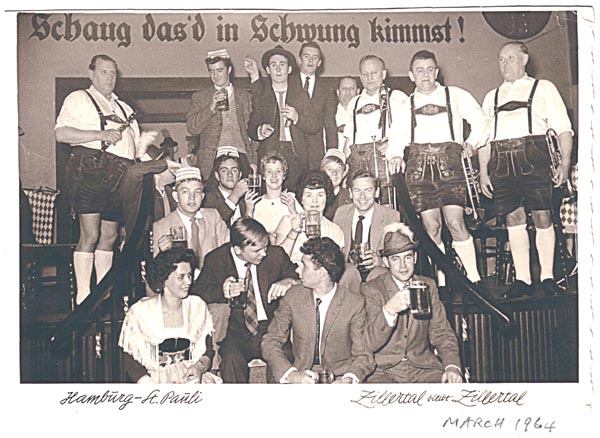 Cardiff City 1964. Mick Littler is on the back row and Ralph Woodward "Woodie" is behind the waitress on the 2nd row. Tony Crowther in the back row thought he was conducting the Band.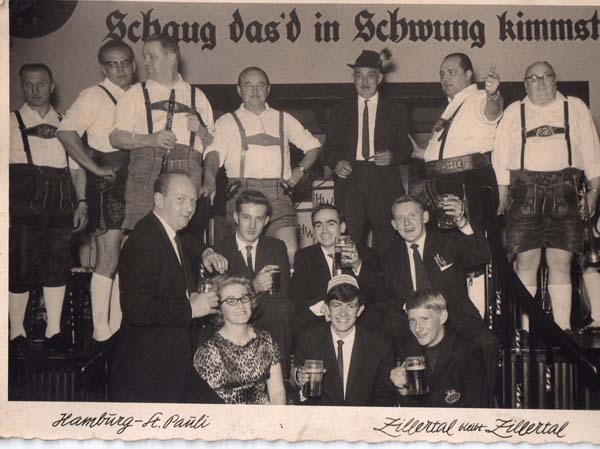 New Westminster City. October 1965.
Centre Willie Munro 2/E. Mid row, Jim Murray C/O, Ian Mouat J/E, Ken Rowbottom 4/E, Calum Turner lecky. Front row Mrs Marjorie Murray, Sid Barnish Cadet,  Dave Hall Cadet.
---