This site is set up to encourage ex staff and friends of Reardon Smith Line to keep in touch with each other and to exchange memories. This is not a history of the company, but deals with the ships and the people that sailed on them. A Forum is included which allows members to add their comments and this material will be used to make up this site. There is also a Library where members photos are stored, but this is only available to ex Reardon Smith staff.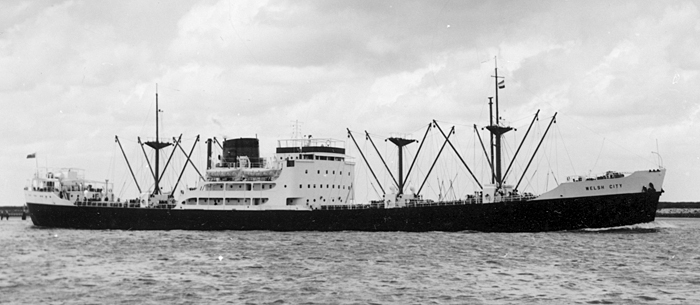 Welsh City. 1956 to 1968.
Reardon Smith Line History
William Reardon Smith was born in Appledore, North Devon in 1856. He embarked upon a seagoing career at the age of twelve in the 31-ton sloop "UNITY"
At just twenty-two he presented himself for a Square Rigged Masters Certificate. He continued seagoing until 1905 when he decided to go into ship owning himself. In this year he took delivery of his first ship, s.s "CITY OF CARDIFF" 
The Company was involved in the South Wales coal trade to South America, returning with grain and at the beginning of the First World War the Company owned nine ships. As a result of his success, by 1922 the fleet was increased to thirty-nine.
Subsequent to the First World War, William was created a Baronet for his public spiritedness and contribution to the war effort.  In 1928, the Company name was changed to Reardon Smith Line Limited. Sir William died in 1935 at which time the business passed to his son, Sir Willie.
In 1964 the first bulk carrier was ordered and named "AUSTRALIAN CITY". The fleet continued to expand, and in 1969 seven 16000-ton bulk carriers, especially adapted to the carriage of timber, also came into service. In 1972, the company became engaged in Ship Management with the Mexican company TMM.
In 1975 two more timber/bulk carriers were added, and finally, in 1976/1977 three Panamax vessels joined the fleet.
In 1985, the Company ceased trading due to economic conditions.